Volunteer
You can make a valuable contribution to our community and the lives of children as a Team Marbles volunteer!
As a non-profit, we rely on the generous contributions of time, talent and energy from our community. You will enrich our program and services, and you will be enriched with fun, friendship and professional development.
Want to be a Marbles summer camp volunteer?
Summer Camp Volunteer Open House
Saturday, May 3 | 1-2pm
RSVP by Wednesday, April 30 to volunteer@marbleskidsmuseum.org
For ages 13 and up
You must attend the open house to be a Marbles camp volunteer.
Application deadline for camp volunteers: Monday, May 5.
How Do I Become a Marbles Volunteer?
Itís easy as 1-2-3!
Successfully complete a criminal background check if over 18 (forms available at the Open House).
For the safety of our museum guests, ALL three steps must be followed.
Take a moment to fill out the volunteer application. Tell us about your skills, interests and availability. You can help out for a couple of hours a week, just a day here and there or perhaps for a special event. Whatever your talents, whenever youíre available, we have a need for you!
Volunteer Opportunities
Play in our exhibits with our guests

Work behind the scenes to prepare props and activities

Greet and guide group field trips or work the Information Desk

Assist with special events and weekend projects

Learn valuable skills through Internships and Service Learning positions

And so much more...
Click on the button below to see our special event and weekend project opportunities...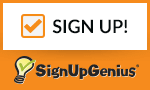 Benefits of Volunteering
The benefits of volunteering at Marbles Kids Museum are endless!
Professional development and training

Giving back to the community as a member of Team Marbles

A place to showcase your talents and expertise

Letter of reference or documentation of hours of service

Invitation to volunteer and staff events

Discounts on the days that you volunteer

Working alongside and learning from the many talents of Team Marbles